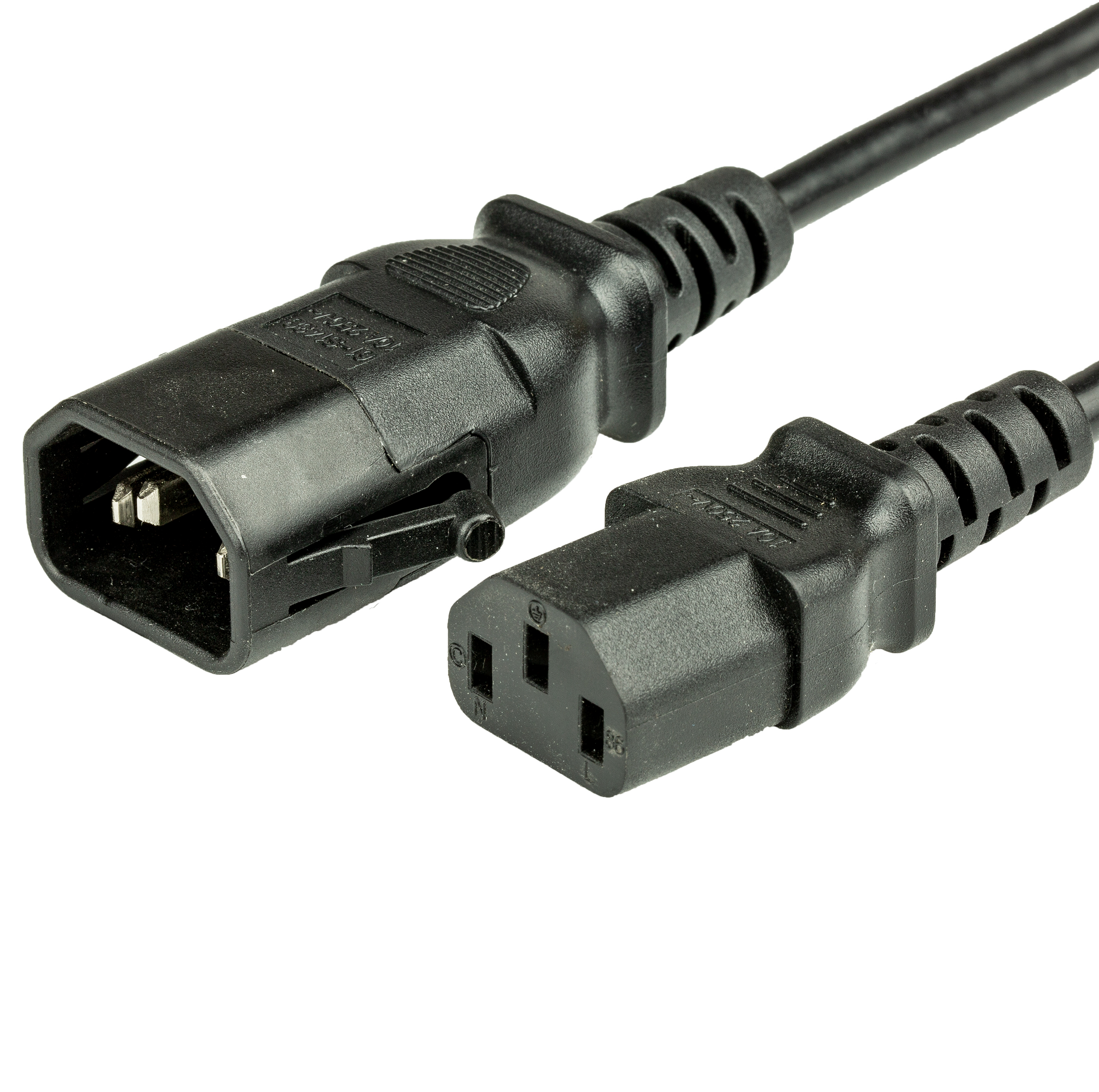 10A P-Lock C14 C13 Power Cords - BLACK
BLACK 10A 250V P-Lock C13 C14 Power Cords. P-Lock power cords are designed to mate with Server Technology, Raritan and Vertiv-Emerson PDUs to securely lock the plug to the PDU. This reduces the chance of accidental power loss to equipment due to vibration and other factors. Cordage is SVT, a thinner cordage than standard duty power cables ideal for high-density data centers. Other colors available include RED, BLUE, YELLOW, and GREEN. 15A Cables also available with a heavier duty, robust SJT jacket. Typical applications: Data Centers, Medical Devices, Automation Industry, Industrial Equipment, Architectural Devices, Broadcasting Stations, and Critical Power Management.
Why use a P-Lock power cord?
P-Lock power cords allow your plug (male) to firmly lock into place on matching Server Technology, Raritan and Vertiv-Emerson PDUs. This eliminates the need to worry about a plug disconnecting from it's PDU due to vibration from equipment or accidental disconnection.
● Revolutionary positive securing system prevents unintentional power disconnection.
● Patented C14 positive mechanism locks with P-Lock outlets and is backward compatible with any standard C13 outlets.
● Fit for high density multi-outlets design
● Rated up to 15 amps● Various colors / lengths available
Standard: IEC 60320
High Potential Test Voltage: 2000VAC (1min 50Hz)
Rating: UL/cUL : 10A/13A/15A 250VAC, VDE : 10A 250VAC
Operation Temperature: -25°C ~ +70°C
Flammability Corresponding to: Plug : UL 94V-2 or better; Cable: UL VW-1, IEC60332-1. Cat F2
Cable Option: North America : 18AWG 3G SVT / 16AWG 3G SJT / 14AWG 3G SJT, Europe : H05VV-F 3G 0.75mm2 / 1.0 mm2
For help finding a product or for product additional product information , call us at (860) 763-2100 or email sales@worldcordsets.com