Services
World Cord Sets, Inc provides a variety of services to help you optimize your business.
---
Power Cord Molding Capabilities
We have an expansive stock of molded power cords in our warehouse located on the East Coast, however we are capable of much more than same day shipping on stock items. We have factories located around the world, ready to manufacturer a variety of plug and connector styles with varying approvals.
Browse our Molded Power Cord Options!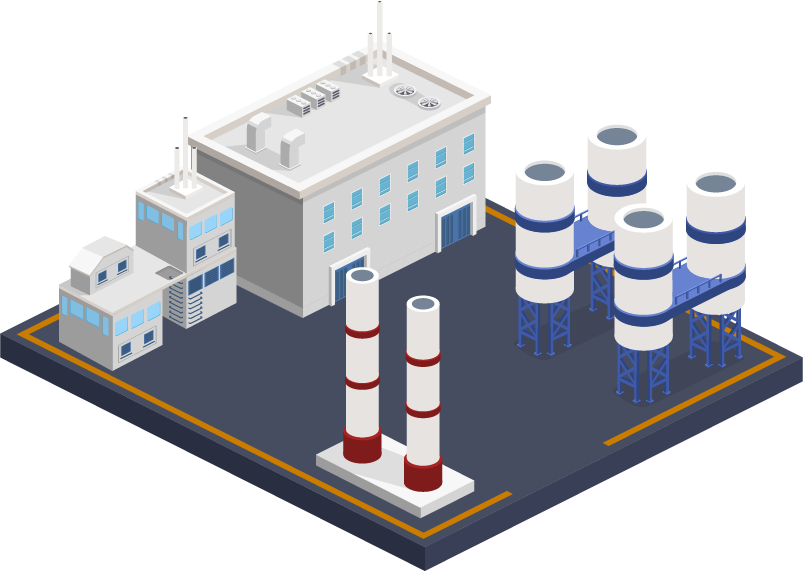 Custom Fiber Optic & Copper Cables
Terminating and Splicing fiber optic cables in the field is time consuming, let us do the hard work for you.
We specialize in providing fast turnaround, made to order fiber optic assemblies including but not limited to
LC,SC,ST,FC,MTRJ Patch cables
Preterminated MTP/MPO cables in 8,12,16,or 24 fiber configurations
Breakout Cables/Wire harnesses
Custom Length Cat5e, Cat6, Mini Cat6, Cat6A cables
Custom lengths cables are perfect for data center applications where extra cable laying around hinders airflow, takes up space in the cabinet, and increases the chance the cable disconnects due to being snagged. Our right length assemblies are the answer to your high density data center cable problems.
Inventory Management
In today's fast paced world, its important that you always have the products you need close at hand when they are needed.
We specialize in stocking the products you need, and releasing them either on a schedule or, whenever you request them. This allows you to decrease space required in your warehouse, have predictable lead times, and reduce large captial investments by paying for products as they are released from our warehouse.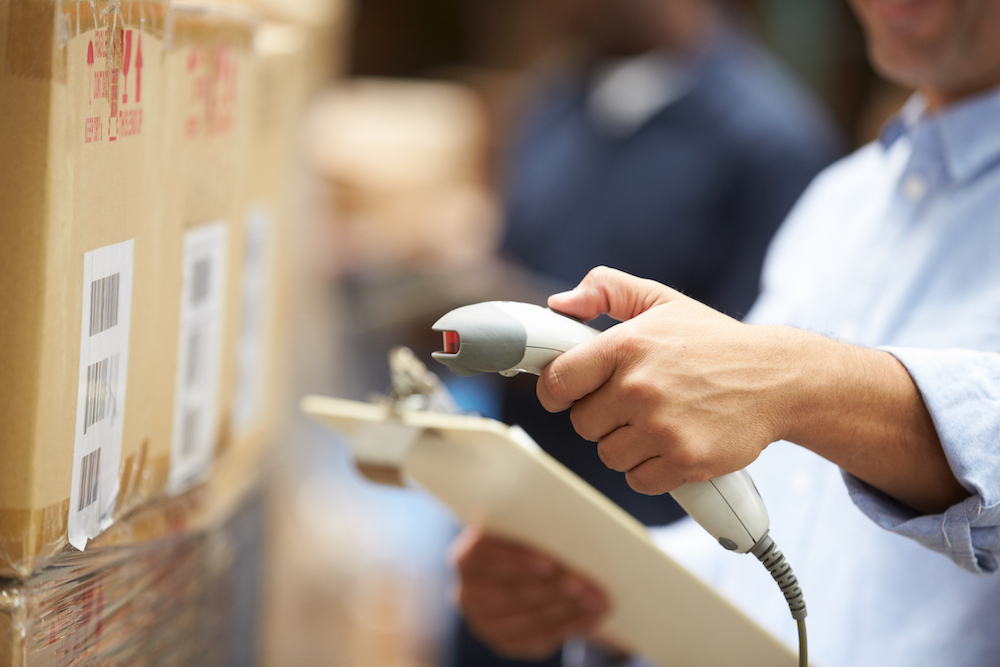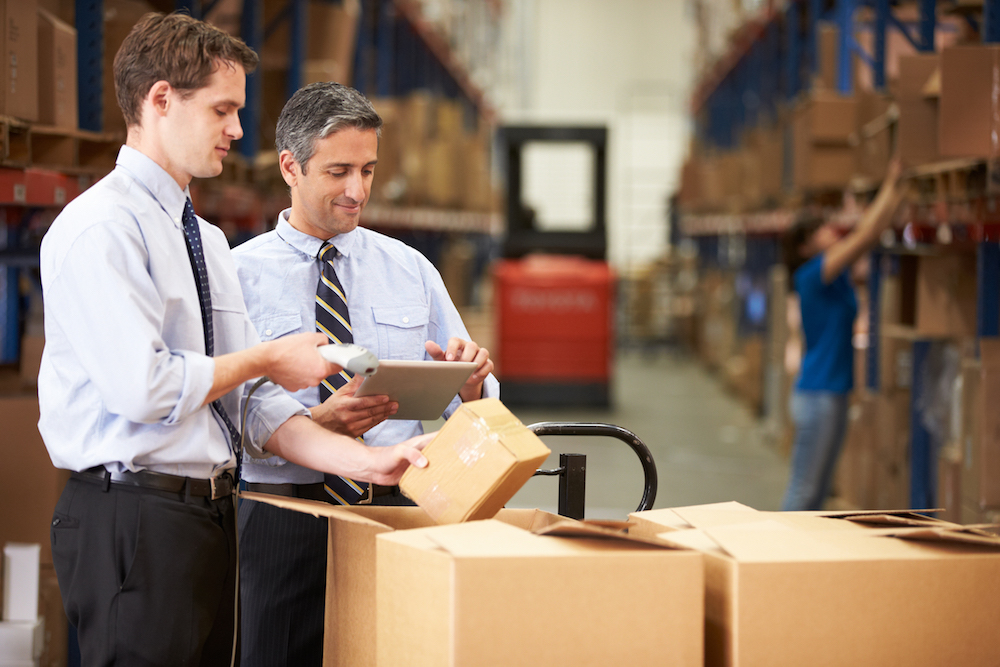 Product Kitting
We speacialize in product kitting for many industries, including data centers. Product kitting allows you to create strict installation processes to ensure your projects are all completed in the same, predictable amount of time. Our product kitting services setup strict packaging requirements for all outbound shipments, ensuring that each shipment is packed the exact same way everytime.
Labeling
Labeling of products and cartons can have a huge impact on your business. Many industries such as Data Centers label all cables, so, when they need to be reordered, its as simple as finding/scanning the barcode on the label to acquire more. Labeling of cartons aids in the receiving process to quickly identify which products are which and route them to the correct destination. We provide a full suite of labeling services, allowing you to customize what the label says and where the label is placed.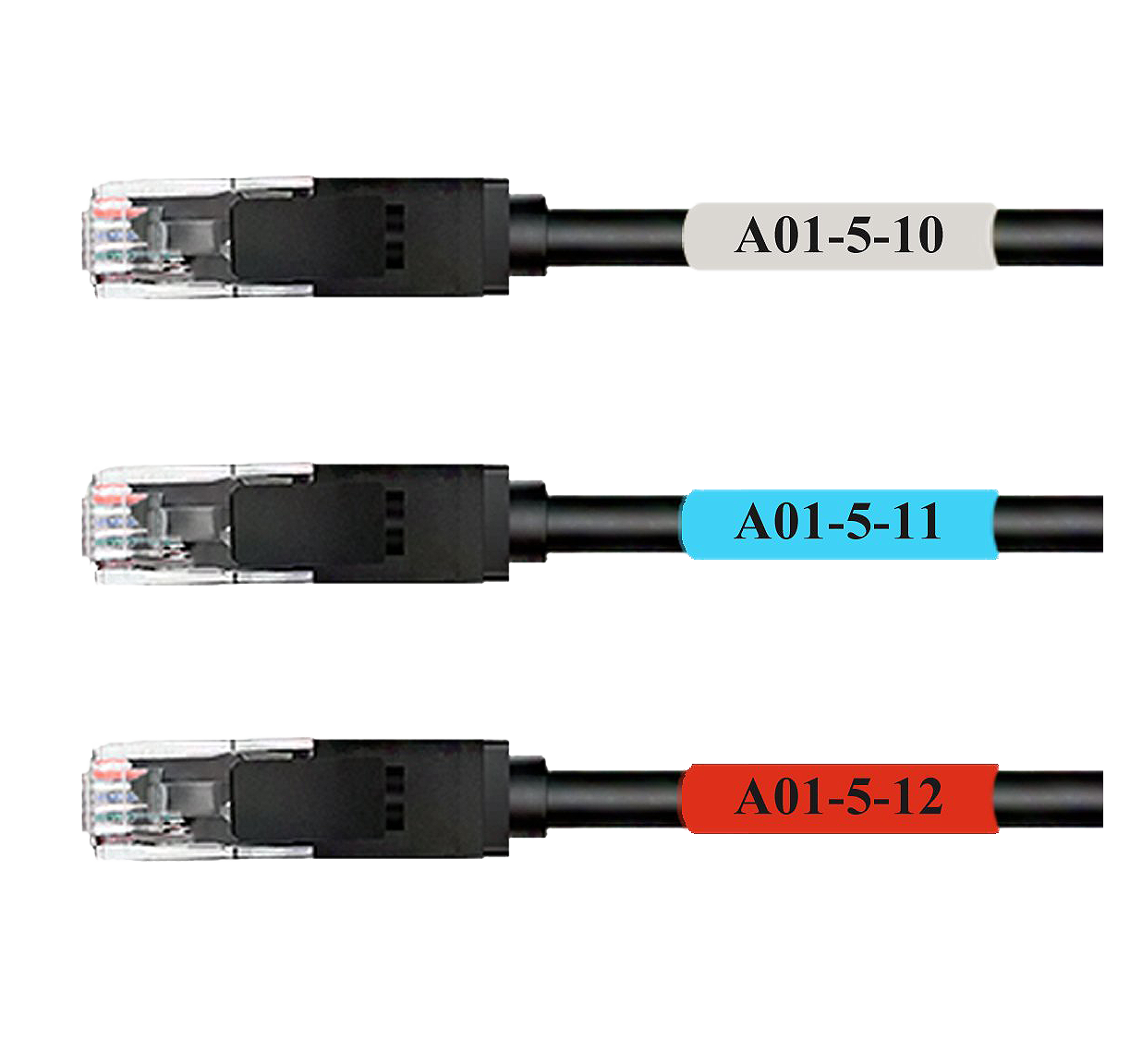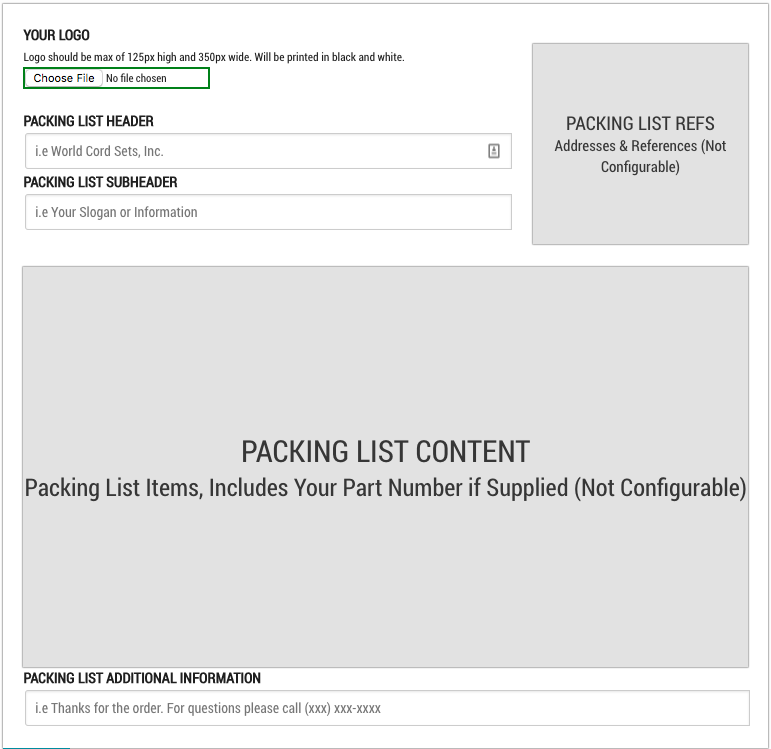 Blind Drop Shipping
Blind drop shipping allows you to send us a purchase order, and ship it to your customer as if you were the one sending it. You can either upload/send us your packing list to use, or, you can brand our packing lists that will automatically get shipped with each order.