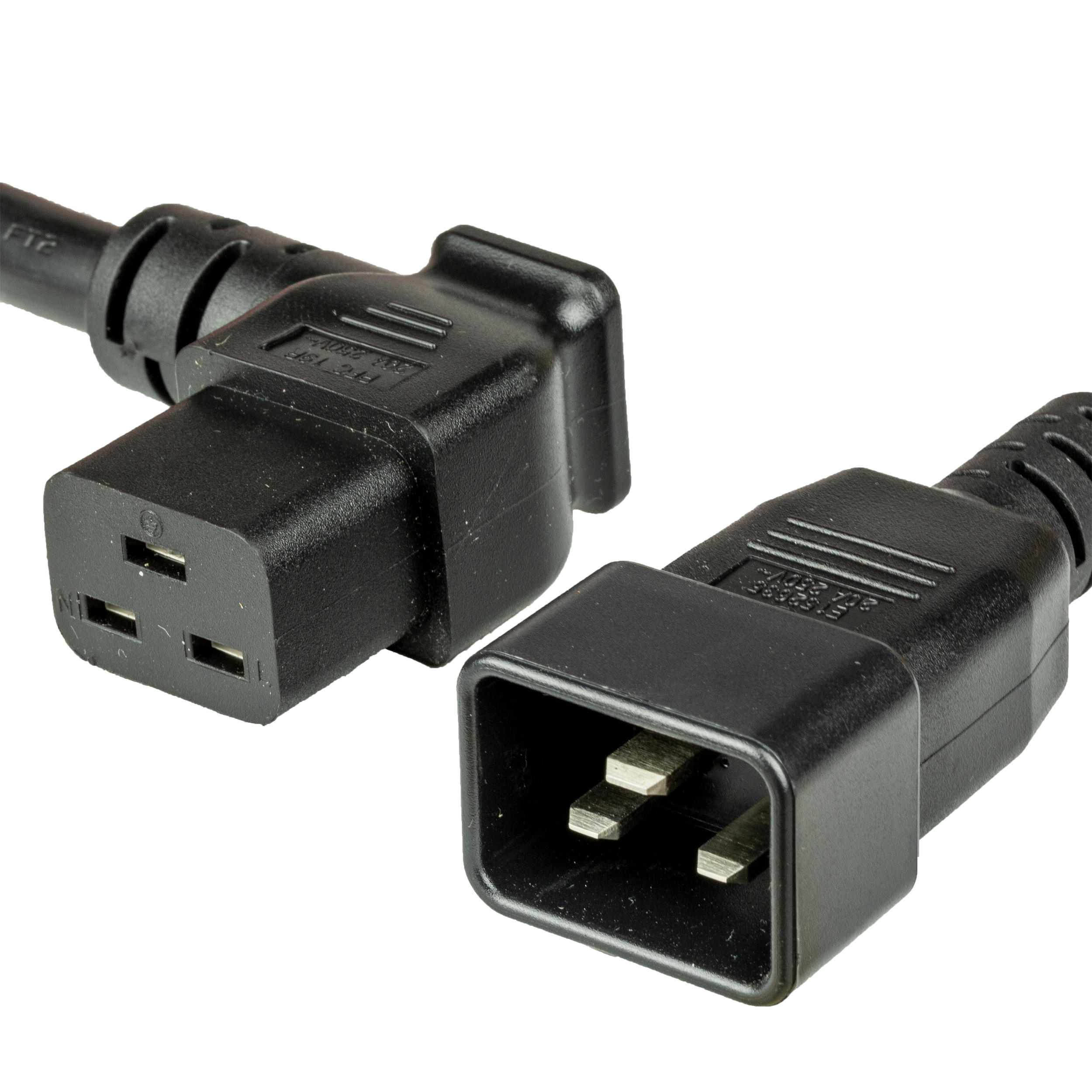 Black 20A C20 C19 RIGHT ANGLE Power Cords
IEC60320 C20 to C19 RIGHT ANGLE 20A 250V Power Cords - BLACK.
IEC 60320 C20 CONNECTOR (MALE): The IEC 60320 C20 is a grounded 3 Wire Plug rated up to 250V and 20 Amps. The C20 mates with a C19 outlet, typically found on Data Center/IT specific PDUs (Power Distribution Unit). The most common configuration for a C20 is in a jumper cable scenario, providing power from a PDU to a blade server chassis, high powered server, large network router, or similar device.
IEC 60320 C19 RIGHT ANGLE CONNECTOR (FEMALE): The IEC 60320 C19 is a grounded 3 Wire connector rated up to 250V and 20 Amps. The C19 mates with a C20 inlet, and is commonly used in a jumper cable scenario in IT Installations providing power from a PDU to a server, router, switch or other computing device. The C19 is typically used in high powered blade server chassis, large network routers, and other IT equipment that draws more power than a standard C13 can accommodate. With the ground at 12:00 and looking at the back of the C19 (when plugged in), the cord exits at 3:00 (to the right)
For help finding a product or for product additional product information , call us at (860) 763-2100 or email sales@worldcordsets.com