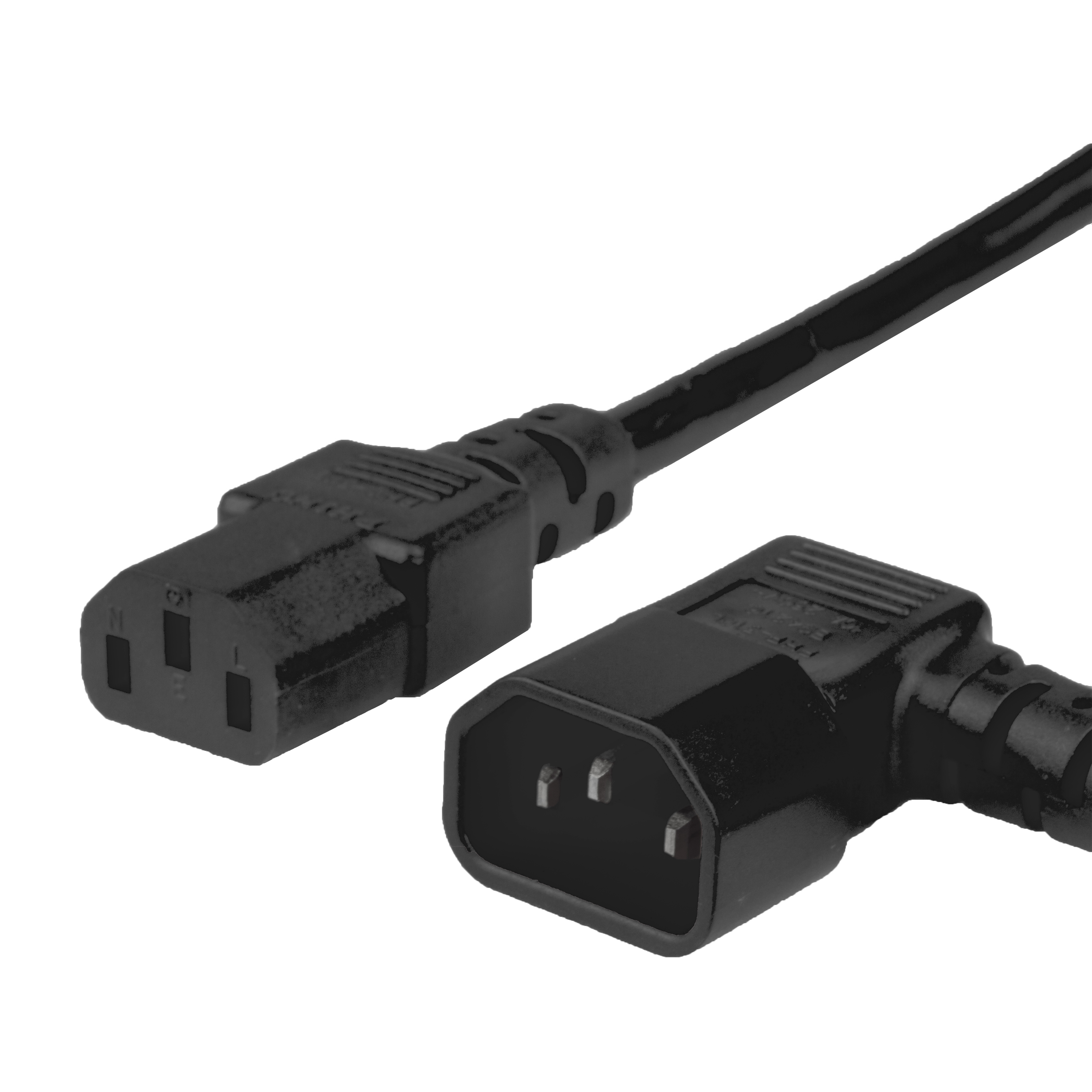 Black 10A C13 to C14 LEFT ANGLED
C-14 LEFT ANGLE to C-13 10A 250V available in 10, 13, 15 amp and black, white, and gray colors. Angled Power Cords are often used to reduce the likelihood of the something snagging the cable when plugged into the PDU, and accidentally causing equipment power failure.
For other cordages, ampere ratings, angles, and colors, please see our main C14 to C13 Power Cords page.
For help finding a product or for product additional product information , call us at (860) 763-2100 or email sales@worldcordsets.com