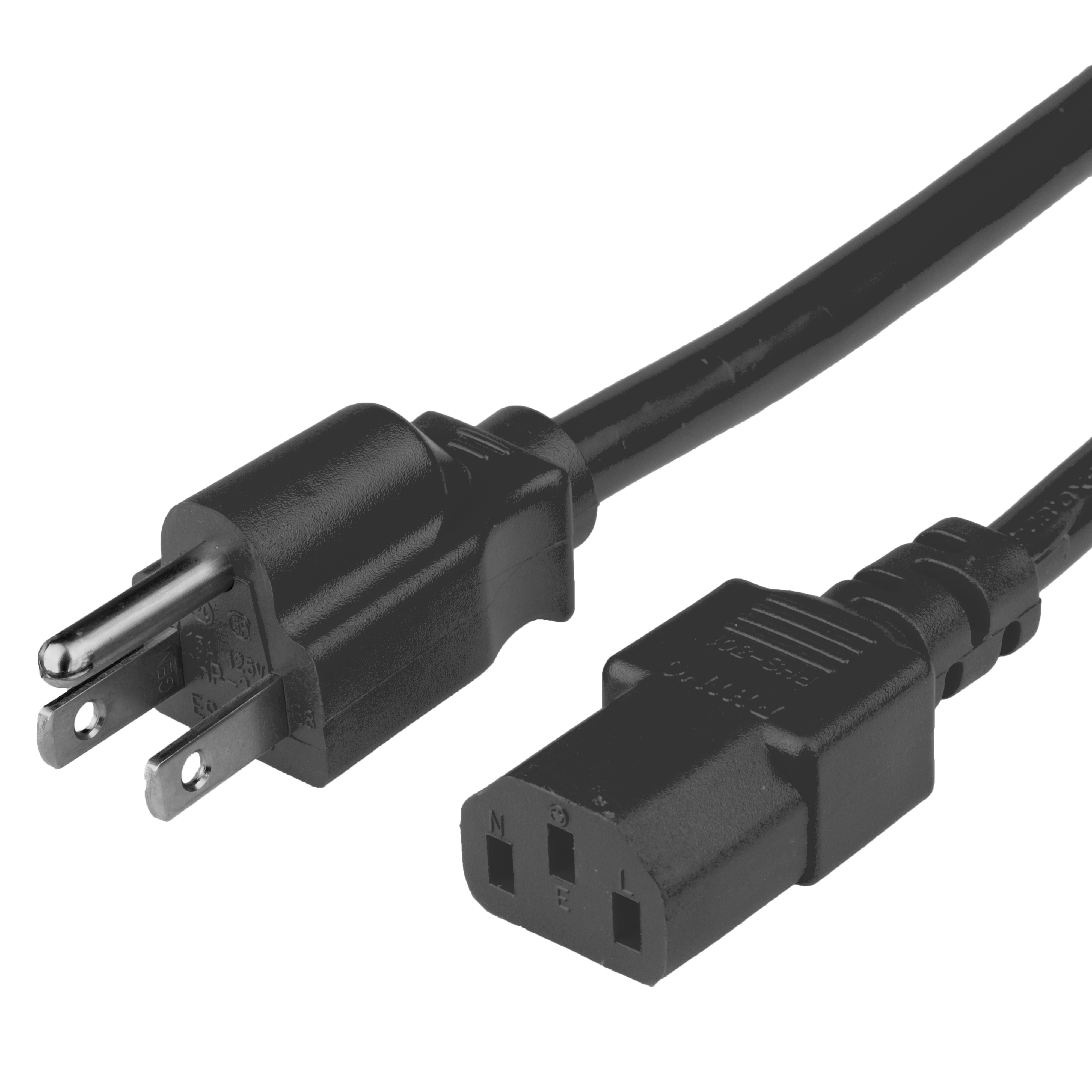 13A Black NEMA 5-15P to IEC 60320 C13 Adapter Power Cord
BLACK NEMA 5-15P to C13 13 AMP 125 VOLT MEDIUM DUTY Power Cords are available in many STANDARD STOCK lengths. This cord is typically used to power a computer. The 3-prong plug fits into a standard wall outlet. The C13 mates with a C14 inlet (which is typically used on a computer).
The NEMA 5-15P is a 3 Wire grounded plug featuring two blades (can be equal or unequal widths due to the ground pin forcing polarity) and one ground pin rated up to 125V AC and 15 Amps. The NEMA 5-15P is your standard household plug used for to connect small appliances such as TV's, Microwaves, hairdryers, etc to a wall outlet. The NEMA 5-15P is compatible with a Nema 5-20R T-Slot outlet, which is commonly found in new home installations.
For help finding a product or for product additional product information , call us at (860) 763-2100 or email sales@worldcordsets.com