NEMA 5-15P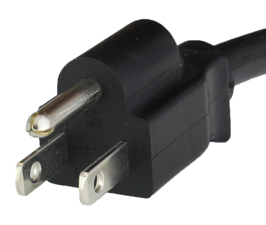 General Information:
The NEMA 5-15P is a 3 Wire grounded plug featuring two blades (can be equal or unequal widths due to the ground pin forcing polarity) and one ground pin rated up to 125V AC and 15 Amps. The ground pin can be either a rounded shape or a U Shape depending on the manufacturer, but both are functionally the same. The NEMA 5-15P is your standard household plug used for to connect small appliances such as TV's, Microwaves, hairdryers, etc to a wall outlet. The NEMA 5-15P is compatible with a NEMA 5-20R T-Slot outlet, which is commonly found in new home installations.


What does a NEMA 5-15P Connect to?
| | | | | |
| --- | --- | --- | --- | --- |
| | | | The NEMA 5-15 Plug connects to both the NEMA 5-15R Connector and the NEMA 5-15/5-20R Wall Outlet. The connector is commonly found on Extension cords, and the NEMA 5-15/5-20R Wall Outlet is the standard power supply outlet in all residential and commercial construction in North America. | |
IEC 60320 C13 Splitter (2x)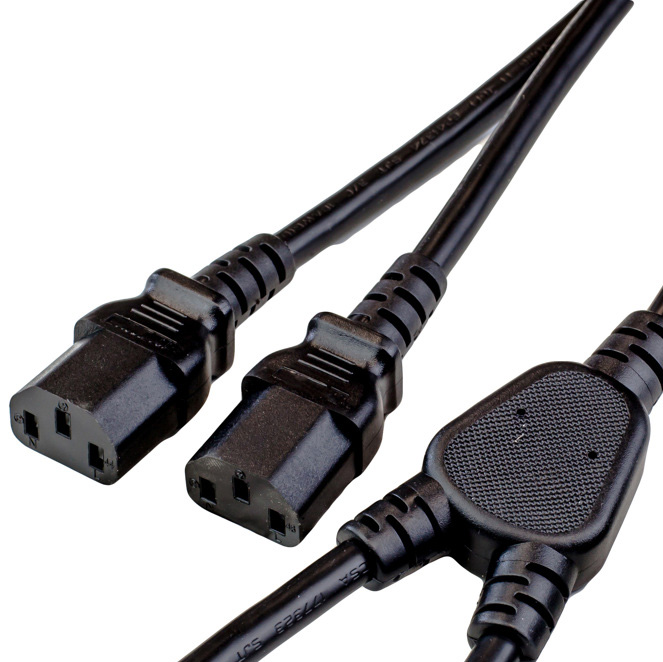 The IEC 60320 C13 is a grounded 3 Wire connector rated up to 250V and 15 Amps. The C13 mates with a C14 inlet, and is commonly used in a jumper cable scenario in IT Installations providing power from a PDU to a server, router, switch or other computing device. Most people know the C13 as 'the thing that plugs into my computer' because it is the standard connector used to power most desktop computers. In a desktop computer application, the most common cable is the NEMA 5-15P to C13, which connects your standard North American wall outlet to a desktop computer.
The C13 Splitter (x2) is for connecting 2 devices via 1 plug not to exceed 15A.
Need help? Ask the experts!
With over 30 years of experience in the power and data industry, we have the expertise to help you find exactly what you are looking for. We're more than just an online store, we have experts in the power and data industry that can help you online, over the phone, or via email.
Have a request from a customer and not sure what you need? Let us quote it for you!

Looking for a specific product and can't find it? Let us find it for you!

Need a question answered quickly? Live Chat with us!
860.763.2100 or Ask us a Question