LC - APC - Simplex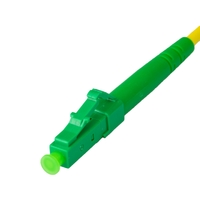 The Lucent Connector, named after it's inventor is the most common fiber patch cable connector currently in use. It is designed for compatibility with Small Form-Factor Pluggable Transceivers (SFP) in high density connections. This is a single fiber connector, that is designed for fixing into a Simplex Transceiver and has a locking mechanism at the top of the connector. The Ferrule is Ceramic and has a diameter of 1.25mm. Since the foot print of this connector is about half that of its predecessor (SC), it has become very popular in high density data patch applications.
This is also classified by its "ferrule polish" as an Angled Physical Contact (APC) Connector. This is identified by the "Green" color of the connector and is regarding the connection point/shape of the ferrule tip. The tip is a convex angle of 8*, that was the solution to degradation of performance in UPC connectors after repeat mating/unmating. This is commonly used in radio applications where there is high sensitivity to changes in signal. The biggest draw back of the APC connector is that it is not compatible with the three other kinds of ferrule designs.
Angled Physical Contact Connector (APC)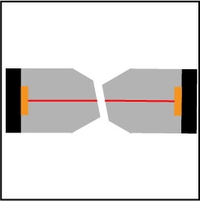 The Angled Physical Contact (APC) Connector is a connection tip design for the Ferrule of the Connector. The tip narrows similar to the UPC, however the connection point is angled. This was in response to the field studies of the UPC "back reflection" increasing after repeat mating and un-mating of the connector. The APC has a slight 8* angle to the end-face which creates a tighter connection and smaller end-face radii. Due to the APC's superior performance in return losses, it is most commonly used in analogue applications where the equipment is much more sensitive to changes in signal. These include Radio FrequencyEquipment and Highly Sensitive Test Equipment.
OS 2 Single Mode Fiber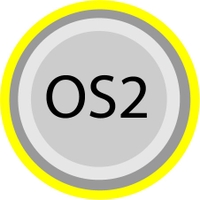 The second designation for single mode fiber, which is only compliant with ITU-T G.652C/D. OS2 is constructed with loose tube design, commonly usd in street, underground burial, outdoor applications, etc. The maximum attenuation is 0.4db/km and maximum speed is 10Gb. Due to the fact OM2 can transmit farther than OM1(10, it is generally more expensive than OM1.
White Label Shipping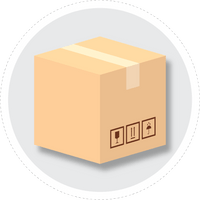 Are you a reseller looking for Blind or White Label Drop Shipping? We offer both! During checkout simply select "Blind Shipping", then either upload your own packing slip, or, upload your logo and part numbers into ours. You will receive automated tracking emails as soon as your order has been packed so you can keep your customer up to date in realtime. Blind drop shipping has never been easier. Contact us today!
Lifetime Warranty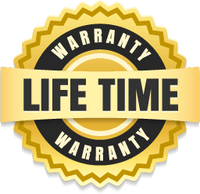 Why do we offer a lifetime warranty?
We offer a lifetime warranty because we know that it won't have to be used. Our products are manufactured using only the highest quality components, and, undergo rigorous quality assurance inspections and testing to ensure all of our products meet our exacting standards. Our lifetime warranty gives you peace of mind that your purchase is 100% guaranteed to work.
What does the warranty cover?
All cords, cables, patch panels, and adapters sold on this website in original unmodified condition are covered under this warranty. Warranty does not cover damage caused by misuse.
How does the warranty work?
To use the lifetime warranty, simply request an RMA and send your defective material back to us and we will either repair or replace the goods and return them back to you in working condition.
Need help? Ask the experts!
With over 30 years of experience in the power and data industry, we have the expertise to help you find exactly what you are looking for. We're more than just an online store, we have experts in the power and data industry that can help you online, over the phone, or via email.
Have a request from a customer and not sure what you need? Let us quote it for you!

Looking for a specific product and can't find it? Let us find it for you!

Need a question answered quickly? Live Chat with us!
860.763.2100 or Ask us a Question