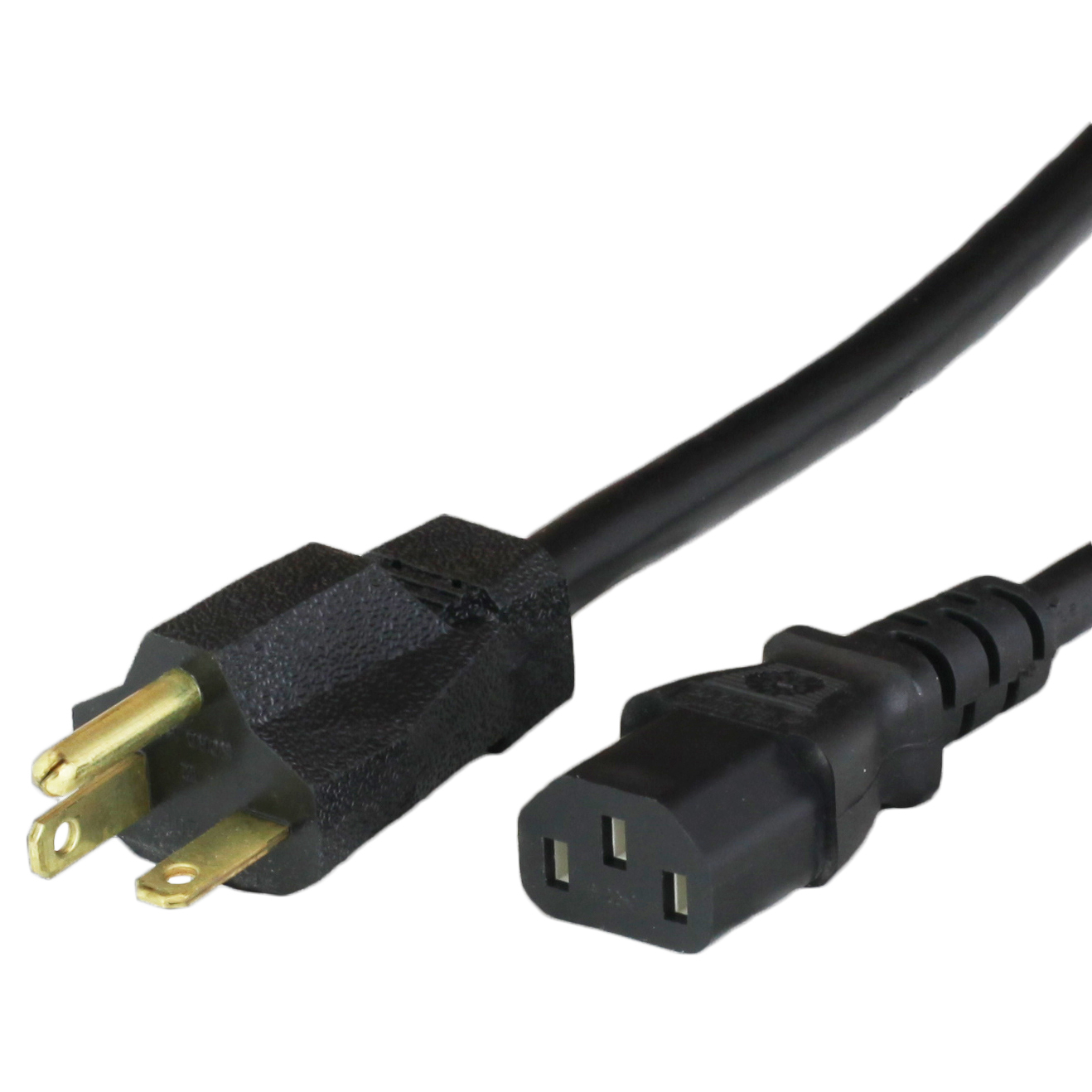 NEMA 6-20P to C13 PDU Power Supply Cord | World Cord Sets, Inc.
NEMA 6-20P to C13 15A 250V Power Cords - BLACK
The NEMA 6-20P is a 3 Wire grounded plug featuring two blades and one ground pin rated up to 250V AC and 20 Amps. The NEMA 6-20P has one horizontal blade and one vertical blade and mates with a 6-20R Outlet.
The IEC 60320 C13 is a grounded 3 Wire connector rated up to 250V and 15 Amps. The C13 mates with a C14 inlet, and is commonly used in a jumper cable scenario in IT Installations providing power from a PDU to a server, router, switch or other computing device. Most people know the C13 PDU power cord as 'the thing that plugs into my computer' because it is the standard connector used to power most desktop computers.  
For help finding a product or for product additional product information , call us at (860) 763-2100 or email sales@worldcordsets.com