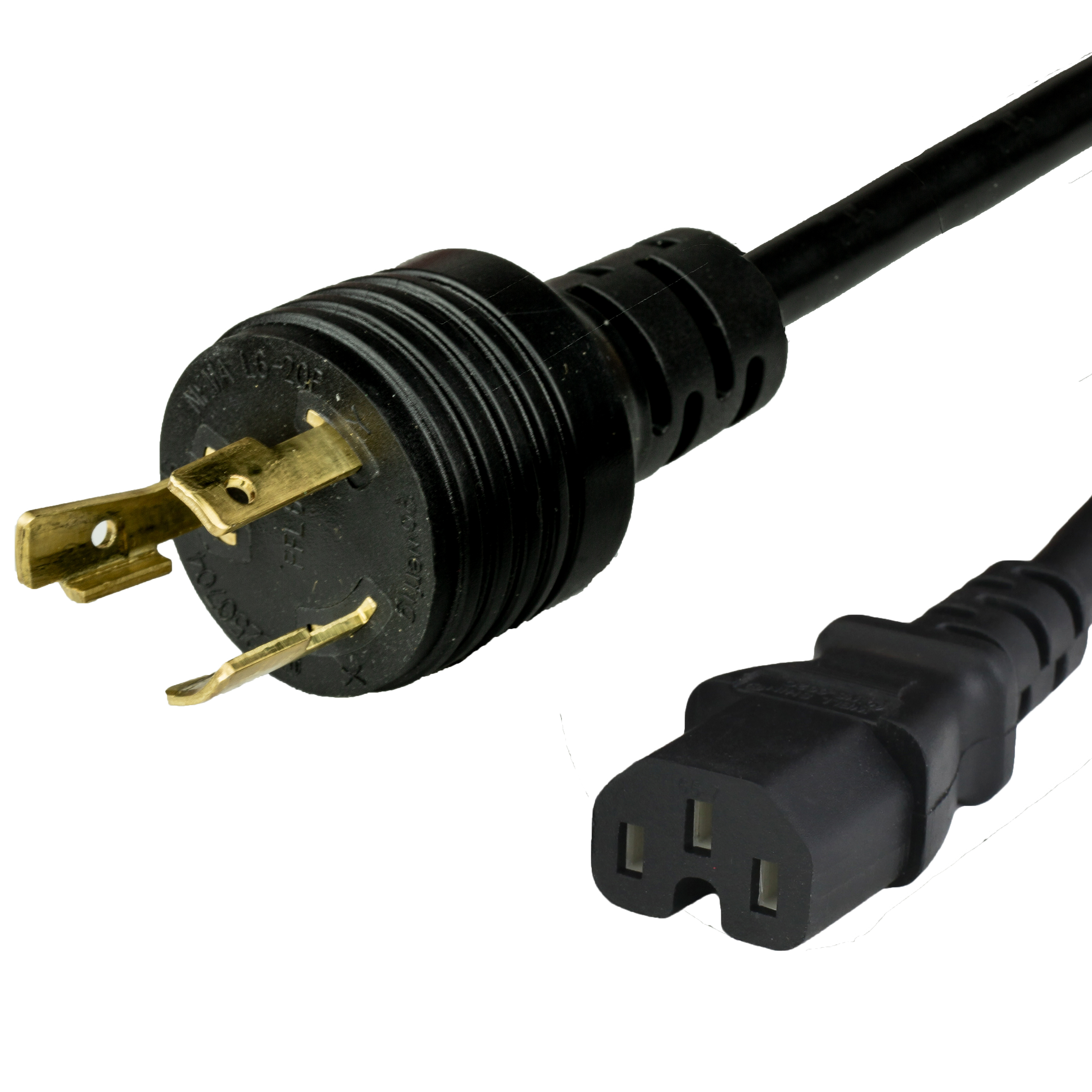 Black NEMA L6-20P to IEC 60320 C15 Adapter Power Cords
NEMA L6-20P to C15 Power Cords - BLACK
The NEMA 6-20P is a 3 Wire grounded plug featuring two blades and one ground pin rated up to 250V AC and 20 Amps. The NEMA 6-20P has one horizontal blade and one vertical blade and mates with a 6-20R Outlet.
The IEC 60320 C15 CONNECTOR (FEMALE) is a grounded 3 Wire connector rated up to 250V & 10 Amps Internationally and 125V/250V & 15 Amps in North America. The C15 mates with a C16 inlet as well as a C14 Inlet and is commonly used in a jumper cable scenario in IT Installations providing power from a PDU to a server, router, switch or other computing device. The C15 is a HIGH TEMPERATURE connector rated up to 120°C, unlike the 70°C rating of the C13. The C15 is commonly used in in electric kettles and other household appliances that involve higher temperatures than a normal C13 is made to withstand.
This cord is commonly used with the Cisco 3850 Switch.
For help finding a product or for product additional product information , call us at (860) 763-2100 or email sales@worldcordsets.com