Switzerland SEV 1011 3-Pin (M) Type J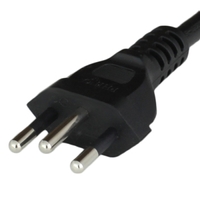 The Switzerland SEV 1011 3-Pin (M) Type J is a 2 pole, grounded plug rated at 250V that we offer in 10A and 16A applications. The load pins both are partially insulated for safety
Europe CEE7/16 2Pin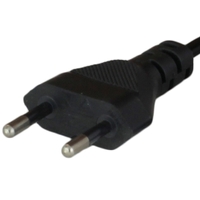 The Europe CEE7/16 2Pin is a 2 pole, ungrounded plug that is rated for 250V and 2.5A. Also known as the Europlug, this is physically not compatible with similar looking receptacles installed in the UK and Ireland, due to protection against over current and conflicting legistative safety standards.
Need help? Ask the experts!
With over 30 years of experience in the power and data industry, we have the expertise to help you find exactly what you are looking for. We're more than just an online store, we have experts in the power and data industry that can help you online, over the phone, or via email.
Have a request from a customer and not sure what you need? Let us quote it for you!

Looking for a specific product and can't find it? Let us find it for you!

Need a question answered quickly? Live Chat with us!
860.763.2100 or Ask us a Question