NEMA L6-20P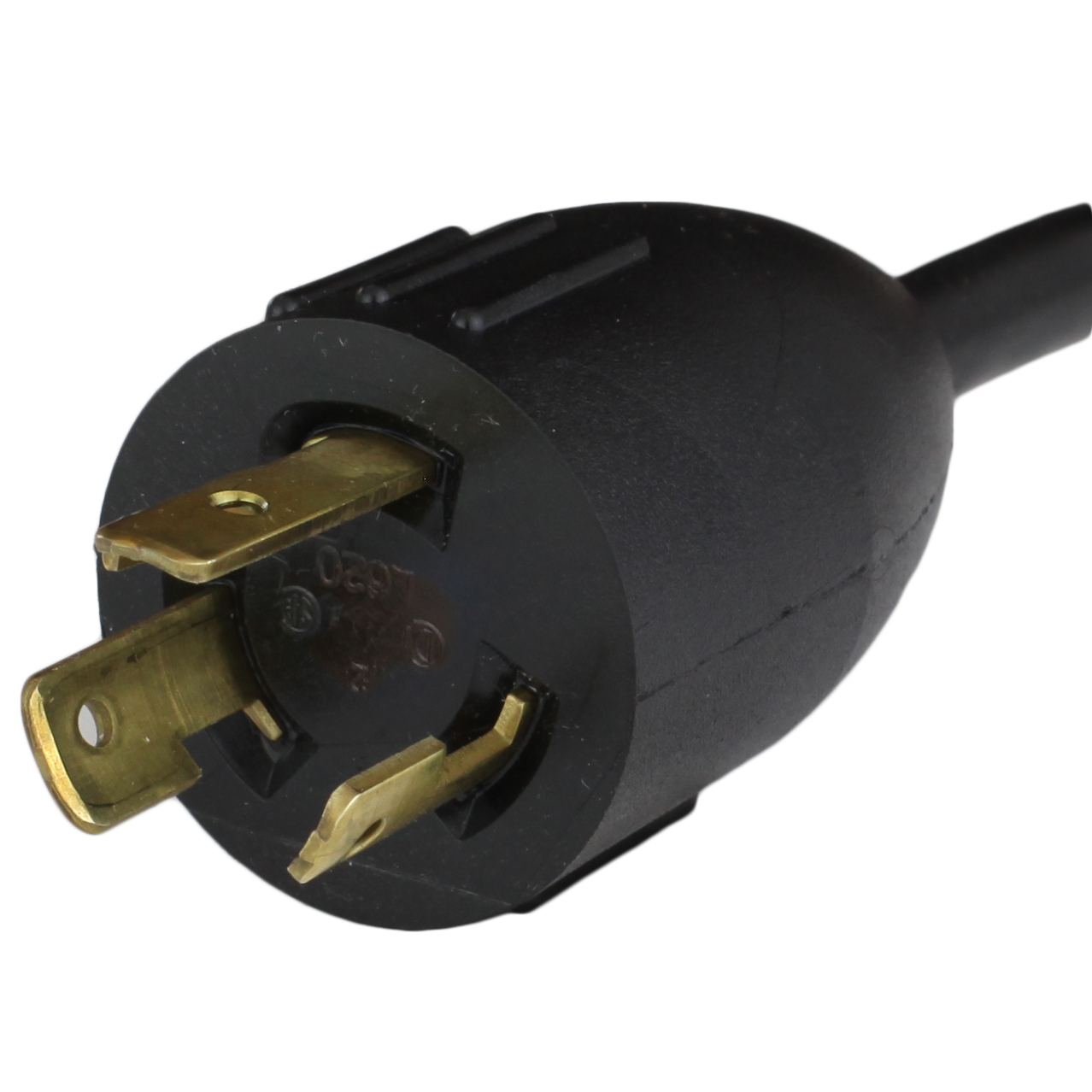 General Information:
The NEMA L6-20P is a 3 wire grounded plug with a hot, hot and ground pin rated up to 250V and 20A. This plug can be locked into place on the matching receptacle which prevents nuisance disconnection. This plug is commonly found on in-rack power distribution units (PDU) where standard electrical service exceeds 125V, also in industrial settings to supply power to equipment or power tools.


What does the NEMA L6-20P Plug into?
| | | | | |
| --- | --- | --- | --- | --- |
| | | | The NEMA L6-20P connects to both the NEMA L6-20R Connector which is commonly found on extension cords and power drops, and the outlet which is commonly found in industrial settings where 208/240V Power supply is used. | |
IEC 60320 C13 Locking (A-Lock)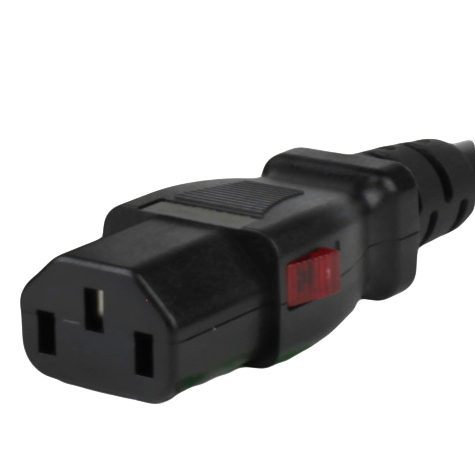 General Information:
The IEC 60320 C13 is a grounded 3 Wire connector rated up to 250V and 15 Amps. The C13 mates with a C14 inlet, and is commonly used in a jumper cable scenario in IT Installations providing power from a PDU to a server, router, switch or other computing device. Most people know the C13 as 'the thing that plugs into my computer' because it is the standard connector used to power most desktop computers. In a desktop computer application, the most common cable is the NEMA 5-15P to C13, which connects your standard North American wall outlet to a desktop computer. The A-Lock feature can be used on any standard C14 inlet, it can be disconnected by pulling back on the red tabs on the side of connector head.


What does the IEC 60320 C13 Auto Lock Connect to?
| | | | | |
| --- | --- | --- | --- | --- |
| | | | The IEC 60320 C13 Auto Lock is a universal locking connector. This means that it can be connected to any standard IEC 60320 C14 Plug or Inlet. | |
Need help? Ask the experts!
With over 30 years of experience in the power and data industry, we have the expertise to help you find exactly what you are looking for. We're more than just an online store, we have experts in the power and data industry that can help you online, over the phone, or via email.
Have a request from a customer and not sure what you need? Let us quote it for you!

Looking for a specific product and can't find it? Let us find it for you!

Need a question answered quickly? Live Chat with us!
860.763.2100 or Ask us a Question