NEMA 6-15P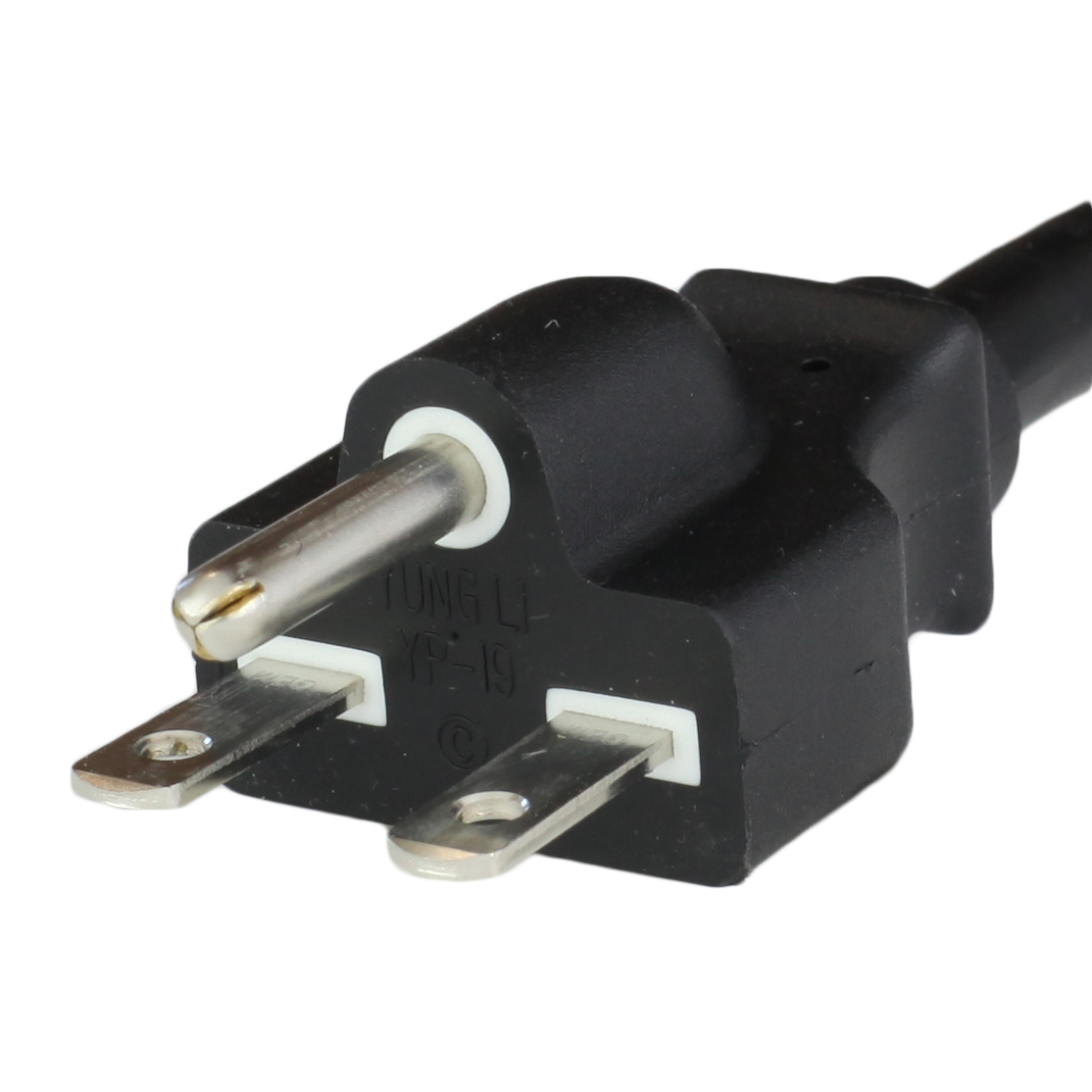 General Information:
The NEMA 6-15P is a 3 Wire grounded plug featuring two line blades and a ground pin, rated up to 250V AC and 15 Amps. The NEMA 6-15P has two, horizontal blades on the top of the plug spaced 23⁄32" center to center and a ground pin spaced between the two on the bottom of the plug. The NEMA 6 Series is commonly used with 208V and 240V circuits depending on your electrical service. The NEMA 6-15P Series does not feature a neutral conductor.


What does the NEMA 6-15 plug into?
| | | | | |
| --- | --- | --- | --- | --- |
| | | | The NEMA 6-15P Connects to both the NEMA 6-20R Connector and the NEMA 6-15/20R Wall Outlet. The Connector is used for extension cords and power drops, while the outlet is found in some commercial and industrial buildings. | |
IEC 60320 C19 CONNECTOR (FEMALE)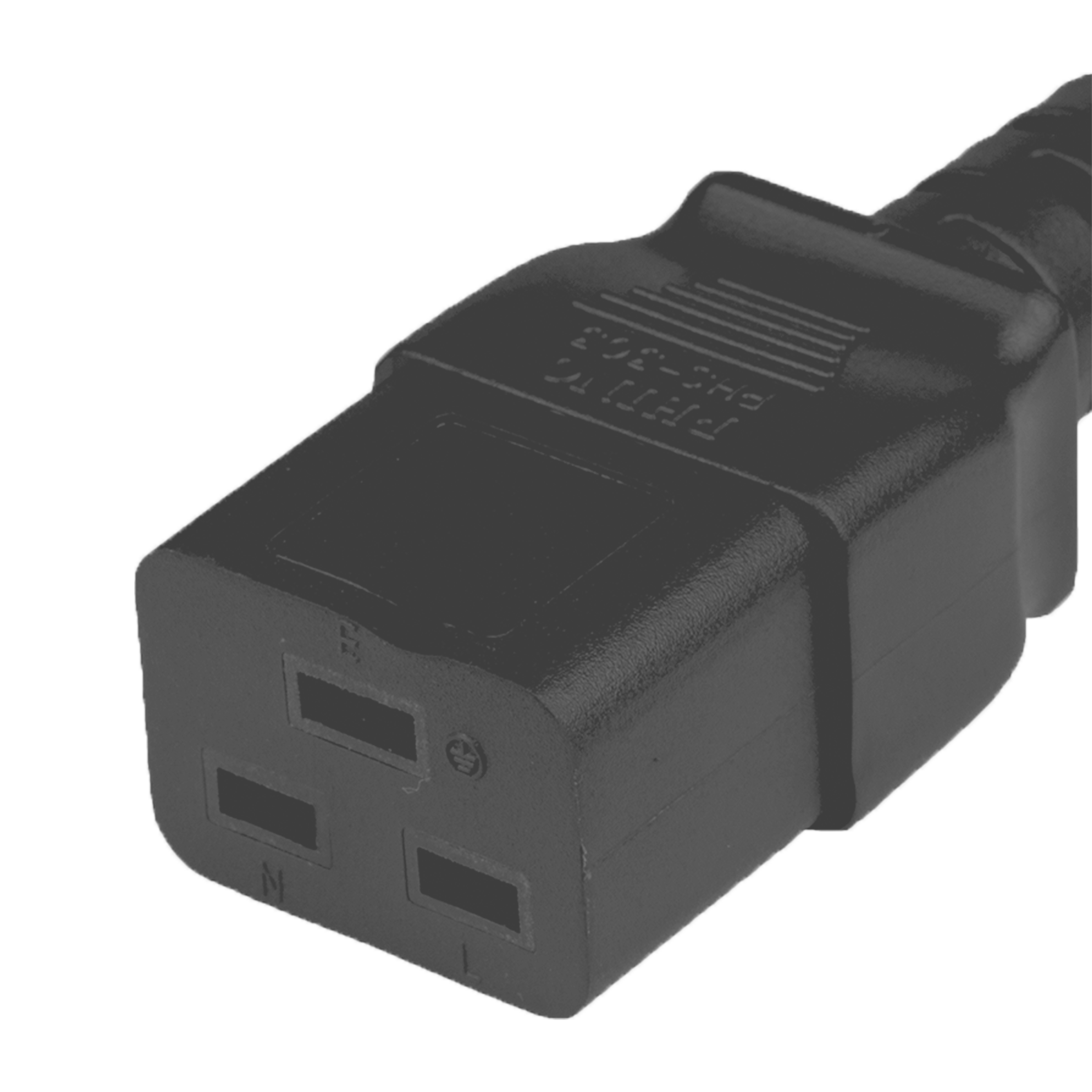 General Information:
The IEC 60320 C19 is a grounded 3 Wire connector rated up to 250V and 20 Amps. The C19 can be found on a variety of power cords, including NEMA to 320 Adapter cords, and International Plug types to IEC 320 connectors, but the most common application is the IEC 320 C20 to C19 power cord which is a a standard extension cord used to power high powered IT Equipment. The C19 is typically used in high powered blade server chassis, large network routers, and other IT equipment that draws more power than a standard C13 can accommodate.


What does the IEC 60320 C19 Connect to?




| | | | | |
| --- | --- | --- | --- | --- |
| | | | The IEC 60320 type C19 connector is designed to connect to the IEC 320 C20 plug and Inlet. THE C20 Plug is commonly found on power cords used in the data center industry. The C20 Inlet can be found on a variety of high powered IT Equipment ranging from switches to Un-Interrupted Power Supply systems. | |
Need help? Ask the experts!
With over 30 years of experience in the power and data industry, we have the expertise to help you find exactly what you are looking for. We're more than just an online store, we have experts in the power and data industry that can help you online, over the phone, or via email.
Have a request from a customer and not sure what you need? Let us quote it for you!

Looking for a specific product and can't find it? Let us find it for you!

Need a question answered quickly? Live Chat with us!
860.763.2100 or Ask us a Question