IEC 60309 320P6 IP44 Splashproof Plug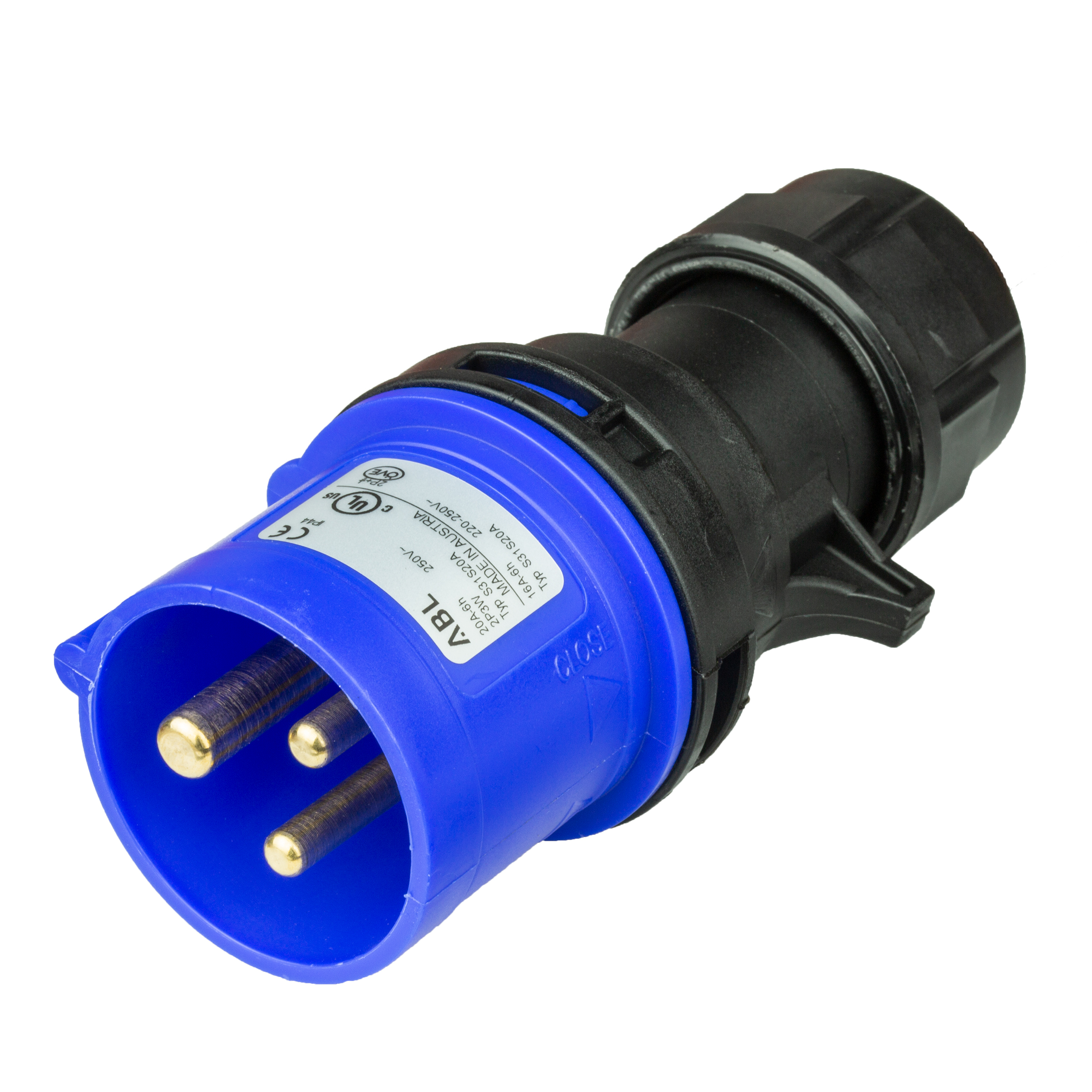 General Information:
IEC 60309 includes "plugs, socket-outlets and couplers for industrial purposes". The IEC 60309 standard puts an emphasis on safety through a unique arrangement of pins and earth/ground to ensure that only compatible devices are able to mate. The pin and sleeve design of this standard provides some degree of weatherproofing, indicated by its IP (Ingress Protection) marking.
IP44 is known as the "Splashproof" Rating, which breaks down to sealing against solids no smaller than 1.0mm and spraying water at the connection from any angle. Overall, this standard is common in open-air conditions where high power draw is required and protection from individuals, dust, water and chemicals is desired. The IP code, as defined by standard IEC 60529, classifies the degrees of protection provided against the intrusion of solids and liquids.

What does the IEC 60309 320P6 IP44 Plug into?
| | | | |
| --- | --- | --- | --- |
| | | The IEC 60309 320P6 IP44 Splashproof plug is designed to plug into its matching IEC 60309 320C6 IP44 Blue Connector. This can be found on power cords, power drops, and temporary power supply boxes in industrial, commercial and construction settings. | |
Open Ended (Whips, Pigtails, ROJ Strip)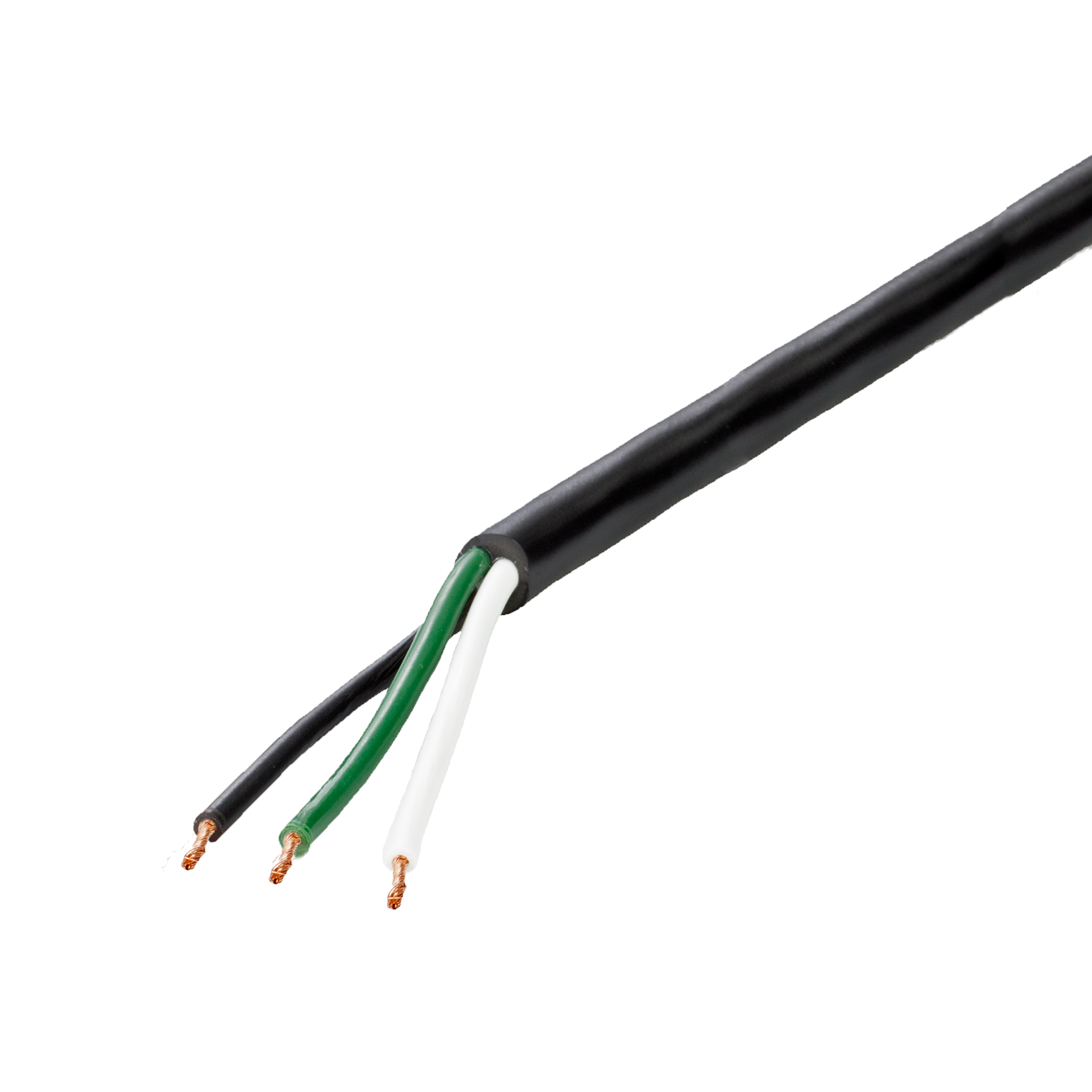 General Information:
The open end of a power supply cord is hard wired to another device, providing power either to our from that device. Unless otherwise noted, our power supply cords come standard with a 2" ROJ (Remove Outer Jacket) and a 1/4" Strip. The ROJ length determines the length of the individual conductors, and the Strip length determines the amount of copper exposed on the end of each conductor. If you require a custom ROJ or Strip length, please don't hesitate to reach out to us.
International Color Code(ICC) vs. North American Color Code(NACC)
For the majority of our customers, the color code used for the cordage is negligible. However, for OEM customers, or customers dealing with government installations or projects that have highly specified cords the color code used will be important to establish. Our standard color code for our Cut/ Remove of Outer Jacket/ Strip Conductor Job is North American Color Code (NACC).


| | | | | | |
| --- | --- | --- | --- | --- | --- |
| | | Ground Color | Neutral Color | Line/ Hot Color | |
| | International Color Code (ICC) | | Blue | Brown | |
| | North American Color Code (NACC) | Green | White | Black | |
Need help? Ask the experts!
With over 30 years of experience in the power and data industry, we have the expertise to help you find exactly what you are looking for. We're more than just an online store, we have experts in the power and data industry that can help you online, over the phone, or via email.
Have a request from a customer and not sure what you need? Let us quote it for you!

Looking for a specific product and can't find it? Let us find it for you!

Need a question answered quickly? Live Chat with us!
860.763.2100 or Ask us a Question