European Schuko CEE7/7 - Straight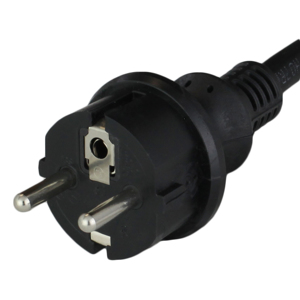 The European Schuko CEE7/7 - Straight plug is a 2 pole, grounded plug. The plug has two round pins (line and neutral) each 4.8 mm diameter, 19 mm long and spaced 19 mm apart. The plug also has two flat areas (top and bottom sides) and a female contact for the ground. The CEE7/7 Schuko is a hybrid plug designed to fit into both type C and F Schuko receptacle. Schuko is an acronym of the german word "Schutzkontakt" meaning safety contact which is visible on the top and bottom of the plug end.
Open Ended (Whips, Pigtails, ROJ Strip)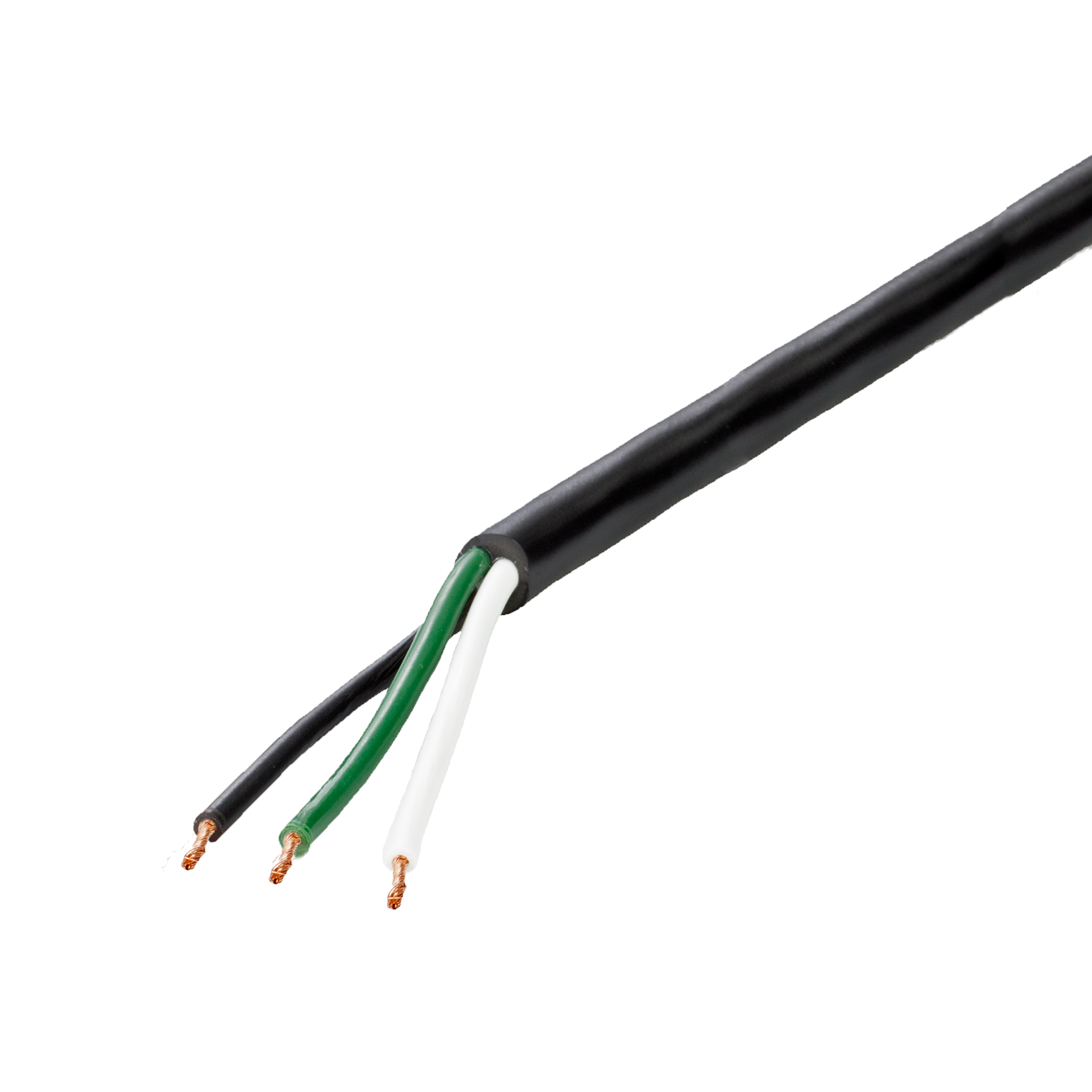 The open end of a power supply cord is hard wired to another device, providing power either to our from that device. Unless otherwise noted, our power supply cords come standard with a 2" ROJ (Remove Outer Jacket) and a 1/4" Strip. The ROJ length determines the length of the individual conductors, and the Strip length determines the amount of copper exposed on the end of each conductor. If you require a custom ROJ or Strip length, please don't hesitate to reach out to us.
IEC 60320 C13 CONNECTOR (FEMALE)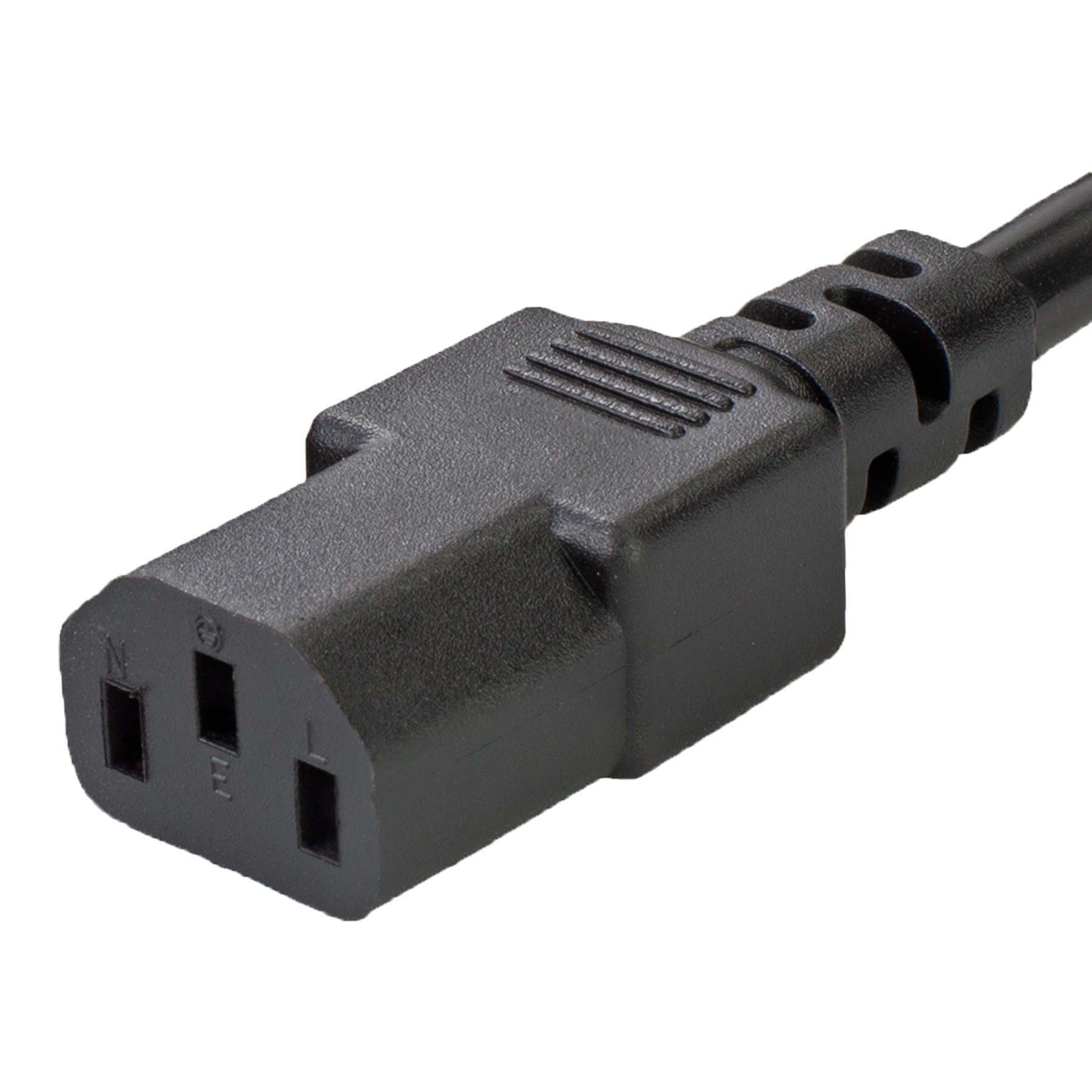 The IEC 60320 C13 is a grounded 3 Wire connector rated up to 250V and 15 Amps. The C13 mates with a C14 inlet, and is commonly used in a jumper cable scenario in IT Installations providing power from a PDU to a server, router, switch or other computing device. Most people know the C13 as 'the thing that plugs into my computer' because it is the standard connector used to power most desktop computers. In a desktop computer application, the most common cable is the NEMA 5-15P to C13, which connects your standard North American wall outlet to a desktop computer.
Need help? Ask the experts!
With over 30 years of experience in the power and data industry, we have the expertise to help you find exactly what you are looking for. We're more than just an online store, we have experts in the power and data industry that can help you online, over the phone, or via email.
Have a request from a customer and not sure what you need? Let us quote it for you!

Looking for a specific product and can't find it? Let us find it for you!

Need a question answered quickly? Live Chat with us!
860.763.2100 or Ask us a Question